What's the difference between expensive, web-based survey technology and chatbot technology that's easy to implement, easy to use, and has new features arriving at a regular clip? Plenty.
Let's take a look at why it's absolutely clear that chatbots are going to overtake websites as the best survey software.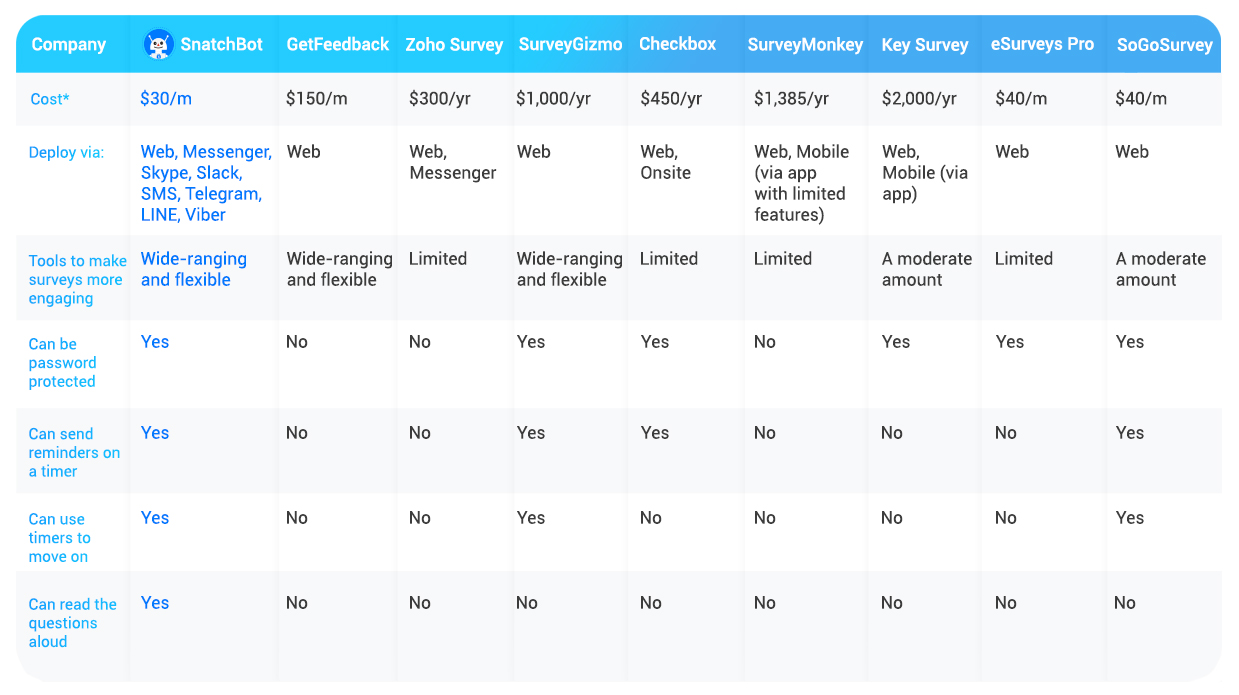 Chatbots find users where they live online. For a start, most current survey software companies are focused on web-based surveys. That's a problem when so much online activity is taking place within channels like Messenger. Those trying to reach out to mobile users will also have a problem if they want the user to download an app. No one wants to fill their device with apps they rarely use, nor do people want to be kept waiting on an installation.
Remember, we are battling survey fatigue here. You want the option of participating in your survey to be absolutely frictionless. The experience has to be one of instant engagement, with fun and lively questions, and delivering a genuine sense that they're being of assistance.
Chatbots keep them surprised and delighted. Let's say that a respondent has begun your survey. Will they break off? Or continue to the end? Will your users feel sufficiently interested in the survey that they are willing to type the kind of qualitative responses that are so vital to the strategic decision you have to make?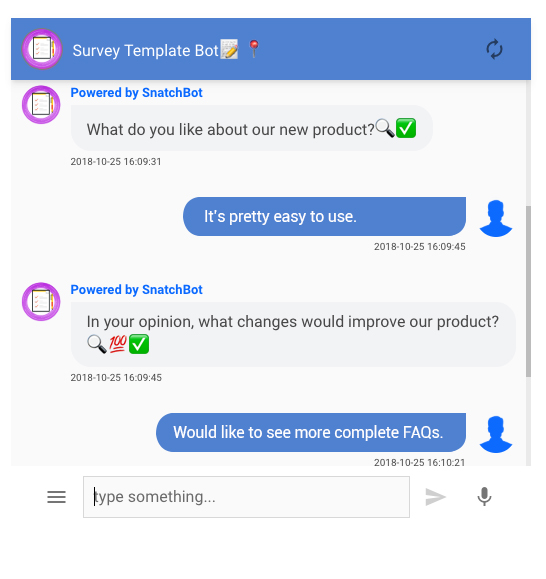 Being able to insert gifs, video clips, music, emoji's and, above all, feedback, boosts completion rates, as demonstrated by Dr. Diana Derval's case study, where she obtained ten million responses to her colour test. Ten million. What company wouldn't benefit from that kind of big data response.
The survey was hosted on Messenger to meet people where they are spending time, but above all, gave participants interesting feedback at the time of completion: a brief assessment of their type of colour perception. This led to users sharing the survey with their friends. The survey went viral, with three million people taking it in the first three days. Oh, and the survey was managed by a chatbot built on the SnatchBot platform.
Chatbots let your users talk to you. Quite apart from the essential accessibility issue, the survey maker must stay current with technology, and make their surveys fun and engaging by offering conversational options. Conversational software is definitely taking off, and in the near future, more and more interactions between people and technology are going to take the form of a conversation rather than the human tapping out instructions and responses on a keyboard.
People much prefer this experience. Beyond the multitasking capability – when our hands are free we can take a survey while also getting on with other tasks – there's a deeper reason folks are adopting conversational technology: a fundamental trait of our species is that we talk to each other. We are all experts. Young and old, tech savvy or phobic, we can talk. If a survey speaks to us, it is effortless to answer.
In the not-too-distant future, surveys will be carried out by software in much the same fashion as the people with clipboards method, but with immensely greater reach. For now, chatbots are way ahead in terms of engagement with AI, NLP and conversational interactions. The tide is moving away from point and click surveys carried out on websites and it is flowing towards conversational, smart, fun exchanges that are entirely hands free, and SnatchBot is the only chatbot platform offering free text-to-speech.
Chatbots let your surveys talk back. Automatic Speech Recognition is advancing rapidly (and is in the SnatchBot pipeline). What better way to deal with survey fatigue than to keep it conversational? Again, it's one thing to ask people to interrupt the work they are doing on their computers to take your survey, but quite a different ask if they are walking to the shops. Even those who are well disposed towards you will be reluctant in the first scenario but perfectly willing in the second.
Moreover, with powerful natural language processing (NLP) capabilities already in place on the SnatchBot platform, we can offer a whole new dimension to surveys. They no longer have to be linear, but can be designed in a modular fashion, where users can jump to relevant questions thanks to the NLP understanding their responses and tailoring the survey accordingly.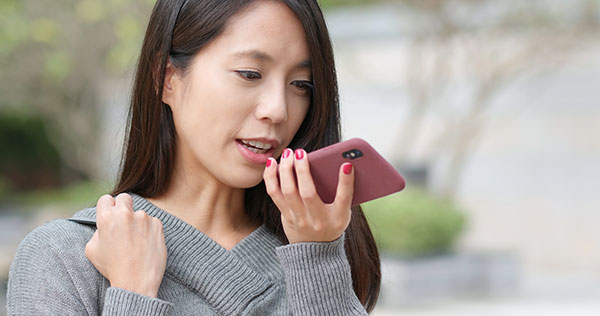 Having AI and NLP working for your surveys also allows you to match question and respondent with precision, which means much better results in the analysis. And as well as being able to match all the traditional web-based survey software in terms of producing statistics, the conversational survey contains many other metrics that might be of value, such as incorporating user attributes, including gender and location, adding a whole new dimension for analysis.
Our own analytics pages can deploy all the necessary tools for a thorough understanding of the results. It's easy to filter the results instantly on the SnatchBot dashboard. Moreover, we are partnered with Chatbase, Google's chatbot analytics company, which is helping in determining where the user slowed down or broke off their participation in the survey.
Chatbots are affordable. Because Survey Monkey, Survey Gizmo, and Key Survey offer web or app surveys, adding functionalities isn't easy, and this is reflected in their costs. These companies require $1,000 a year or more to provide you with a white label survey.
Or to make the same point more positively, rewriting a chatbot, adding features, adding engagement tools, sending broadcasts and reminders, and (in the case of SnatchBot) adding a voice to the questions, is all extremely simple. Editing a chatbot is nothing like editing an app, and this is reflected in an astonishing difference in cost.
---